Step#1: Choose Your Website Platform
There are many different platforms from which you can build a website; you just got to decide which one you're going to use. So, before you can create a profitable website, you need to know which platform is the most profitable.
A platform is another word for "stage". A stage is where an actor performs before an audience. An actor who doesn't have a stage or an audience is just like a businessman without a business.
Back in 2005, most sites were created using HTML (code), CSS, and PHP. All of these takes a long time to learn, can be frustrating and were difficult to master.
Let me spill one secret to you. The new way is no longer difficult to set up a website from scratch nor requires a lot of coding and design skills. It's that easy!
In 2021, content management systems (CMS) like Groove have made creating a website accessible to anyone who dreamed of building a website from scratch like me.
And it is indeed Good news! There are now website building platform that is user-friendly, takes a shorter time and no coding needed when you are ready to build websites and manage your own online content. Creating a website from scratch has become a piece of cake!
There's many but most popular are Wordpress, Wix, Squarespace and so much more. I have use them in the past but none can compare to the profitable groove, an All-In-One System.
Why use Groove and not other website builders?
Unlike website builders or web design software, Groove is FREE and includes a lot of FREE training! You can start with a Free Website and 10+ apps you can add to create stream of incomes. And there's more... but you gotta try it to see the features and benefits of this powerful system.
If you know how to use Google Docs, you already know how to add your own content. Groove can be easily expanded with free apps to handle just about any site you can imagine – from small business websites to e-commerce sites including automation. With Groove you'll be able to add contact forms, memberships, subscription, image galleries, open stores, and so on for your website. It's all-in-one system for your business.
3. Your site will be 'responsive'.
Responsive, meaning the website you built will instantly be looking great on every mobile device, smartphone, and tablet. No need to hire a web developer for that.
With so many people using the platform (online marketers, small-business owners & more), it's easy to find fast help when you need it. You can get help from here for free or you can hire thousands of Groove developers from the community.
In fact, I built Veianet.com using Groove. Below are some of my created website' pages: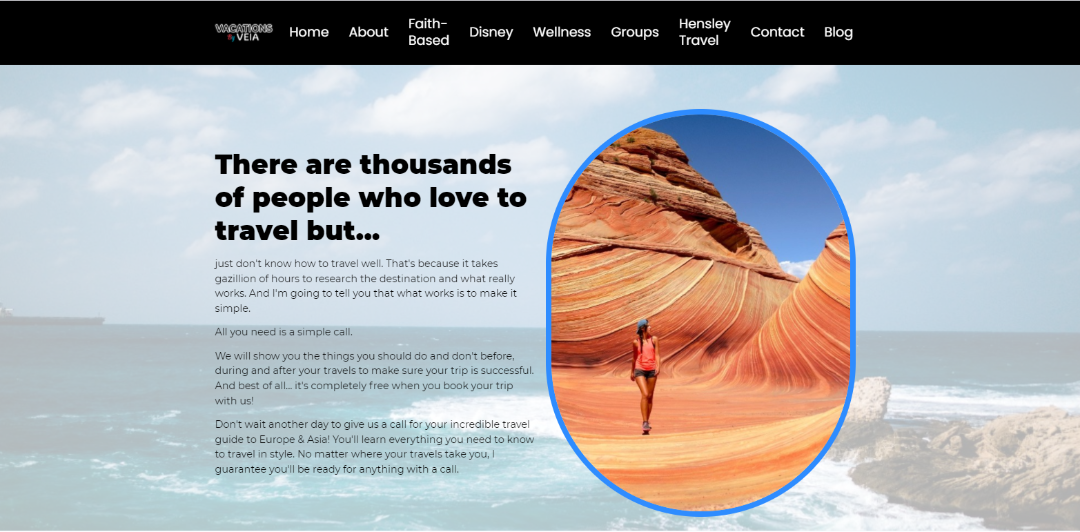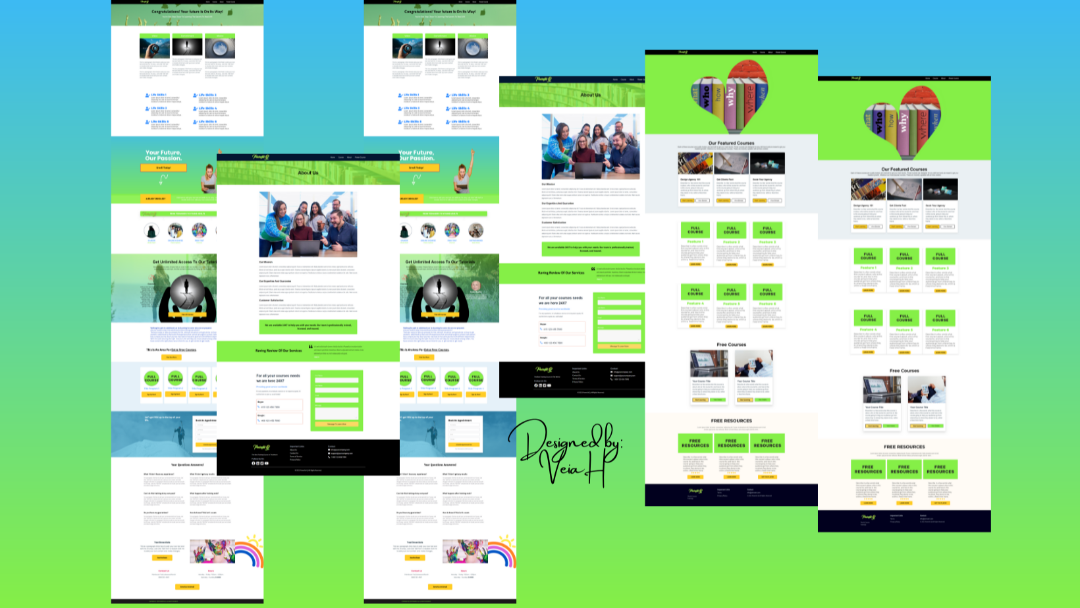 Are there any good alternatives for Groove?
There are some but Groove is my go to when it comes to building website and expanding businesses for it has everything a business need. It has everything a business need, why not utilize it?
Right now, you don't need to to install it nor download it. Just sign up FREE!
To make sure your website is set up the right way, it's important to complete the following steps below:
In Step 2, I'll walk you through the process of choosing a domain name for your site. That's it. Groove hosting is FREE!
In Step 3, I'll show you how to start building your website. Don't worry – I'll walk you through the process, with images and videos as a reference..
To Sign Up Free, select Free Account from the top right of the page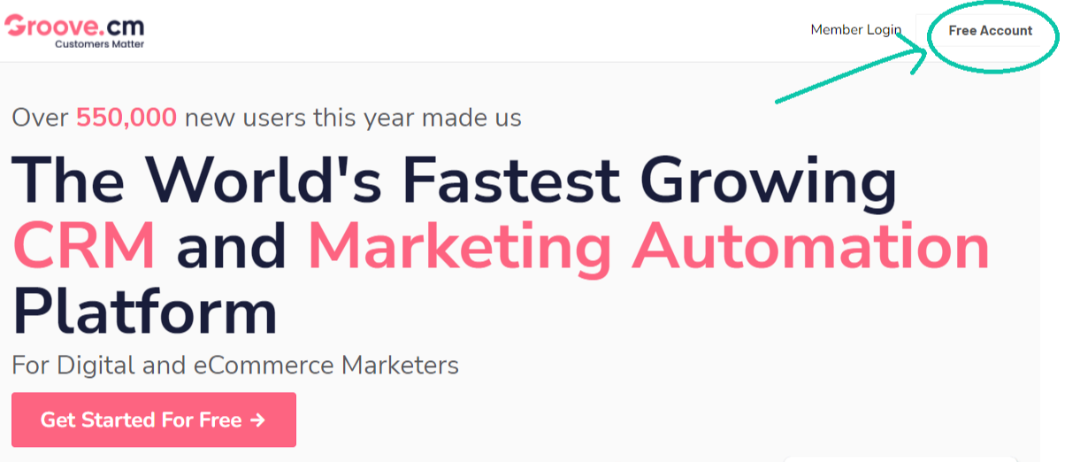 Scroll down to SIGN UP as shown below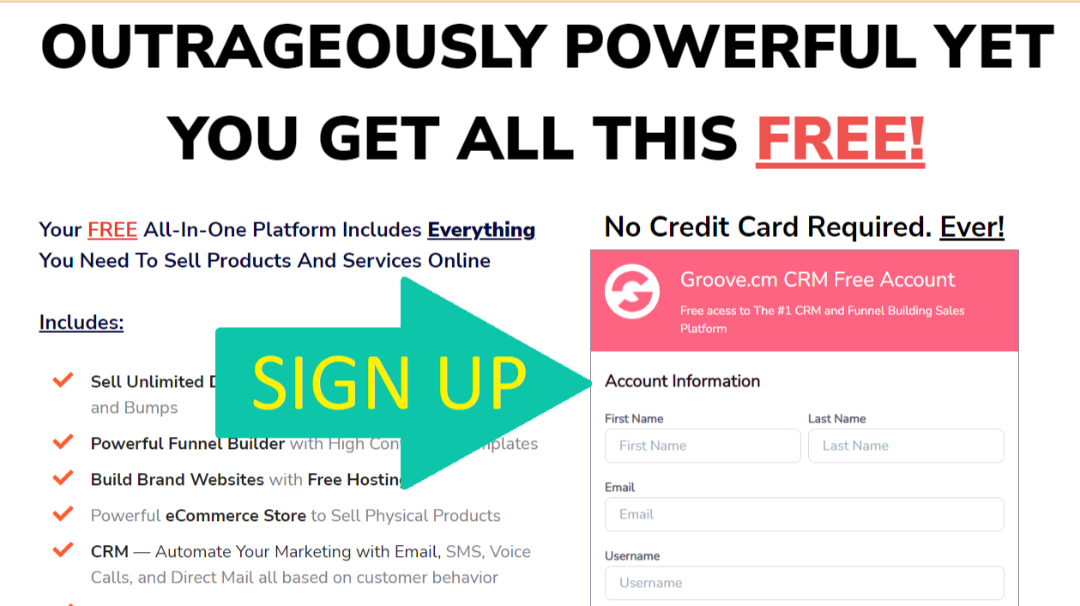 Go to Groove.cm to log in so that you can start building your website for FREE!



Step #2: Get a Domain Name and Host
Full Disclosure: This guide is reader-supported. If you click on our links, we may earn a commission. Thank you for supporting us.
In order to get a new website online, there are two things that you're going to need:
A domain name (a web address like yoursitename.com)
Website Hosting (a service that connects your site to the internet)
The Groove platform and hosting itself is free, but for the domain name you have to purchase it separately. However, the combined cost is still less than a cup of coffee, somewhere around $1-$2 a month.
Having your own domain name will make your business create professionalism. In order to look professional, you need to have your own domain name, instead of having a free domain that belongs to someone else (for example, yourbusiness.my-free-website.com.)
And, having a quality hosting service will also help you make sure that your website won't go down and that it loads quickly (this is very important for everyone who visits your pages.) Don't worry, hosting is free with groove.
Where do I get a domain name and hosting?
I've mostly used NameCheap for the Domain registrar for my businesses and for my web development projects but you are welcome to use other web hosting providers site like Hostgator, Godaddy, Whois and Google.
The good news is that Groove hosting costs $0 as I've mentioned above. It's FREE! You only need a Domain Name. Ain't that cool?
You can try other web hosting providers and even try to host your site by yourself, but it's a very complicated process and often wouldn't be capable of serving your website visitors. So save yourself some time and money with a proper web host.
With your own domain name, you are also able to get a professional email account(s) like, [email protected] – this is much more professional than a regular Yahoo or Gmail address, specially if you need multiple email accounts.
Already have a domain name and hosting? Go ahead and skip to step 2, where I'll explain how you can set up your website.
What Domain Name Should I Pick?
When you're choosing your domain name, there are a few rules you should keep in mind:
If you're setting up a business website, your domain name should match your company name. For example: YourCompanyName.com
If you're planning on making a personal website for yourself then YourName.com can be a great option but you can also use your name as your business.
For this site (Web Development), I chose veianet.com
Popular Domain names usually end with .com as it is one of the original extensions. However, things have changed and a large number of domain extensions (the last part of the web address, like .com or .net) have come out, ranging from .blog to .club among the many others.
My only advice? Make it simple and go with .com, unless they precisely describe your website – but even then, it is usually better to go with a more common extension, something easy to remember.
3 Big Tips When Choosing A Domain Name
Here are 3 tips that can help you choose better your domain name:
1. Is it brandable? For example, if you build a site about prayers then ultimate-prayer-website.net is not a good choice: prayercalls.com or prayerday.com is much better.
2. Is it memorable? Short, catchy and clear domain names are much easier to remember. If your domain name is too long or difficult to spell, it can be forgotten easily. Choose one that is fun and quick to remember.
3. Is it catchy? You want a domain name that is easy to remember, rolls off the tongue, and describes what you (or your business) is about. Coming up with a cool name can be a bit tough but don't give up.
There's one rule that always applies to domain names: If you like it, go for it.
Do some brainstorming to come up with a unique domain name that reflects your future website or business.
Once you decide a domain name, secure your domain name. I recommend using Namecheap.com, but you can pick any web host that's reliable and trustworthy.
UPDATE: I made a simple guide on how to get started with Groove (with FREE hosting and how you can start an online business with affiliate marketing).
Brainstorm a name for your website, at least 3

Search the Domain name to see if it's available

Purchase the domain name that speaks to you

Step #3: Set Up Website To Design
Now that you secured your domain name, it's time to set up your website and design to your heart's content.
If you have any questions/suggestions for this guide don't hesitate to contact me. Remember: I'm here to help!
1. Click this link - SIGN UP HERE
2. Sign up for a FREE account
3. Once you sign up using my groove link, go to Groove.cm to log in using your username and password. Once you signed up, you'll get a welcome email from me personally! If you have not, let us know - contact [email protected]
Log in with username and password. From your dashboard select GroovePages

Once in groovepages, click New Site button to see templates you can use
Select a template so that you can start building your website for FREE!